Here on Your Worst Days
Connected technologies and predictive maintenance help prevent failures. But even the best maintained systems have breakdowns. When they happen, time is always critical. Hydrotech is equipped, experienced and trained to respond immediately to get you back up and running, and keep you updated continually until you are.
Preventative Maintenance
The best way to save on repairs is to avoid them. Hydrotech offers full filtration systems and periodic cleaning to maximize the life and reliability of your equipment.
Industry-Leading Turnaround
Hydrotech averages a 3-day repair turnaround - one of the best in the industry. When you send a component in, you can expect it back in a reasonable time.
Our Hydrotech Service & Repair departments specializes in various types of repairs including:
Pumps -

Axial piston, hydrostatic, vane, gear, etc…

Valves -

proportional, servo, directional, logic and cartridge

Cylinders -

Tie rod cylinders, mill type cylinders, telescopic cylinders, etc…

Complete Power Units -

Alkaline cleaning of reservoir, individual inspection and testing of each component within the system to provide a cost effective solution to replacement of entire unit.

Accumulators -

Bladder and piston style accumulators. Pre-charged with nitrogen to customer specifications before shipping.

Complete Manifold Assemblies -

Individual inspection and testing of each component of the manifold.

Alkaline cleaning and non-destructive testing services available.

Hydraulic Motors -

Axial piston, gerotor, vane and gear motors.

Heat Exchangers -

Shell and tube, air over oil, plate and frame style, etc…

Lubrication Packages and Pumps

-

Drum pumps, metering systems, divider blocks, etc…



Factory Certification
All our technicians are fully trained and factory certified in the components we service. You can trust repairs will be right the first time, and perform to original equipment specifications.
On Site or In-house
We have a 16,000 square foot component repair facility. But when your line is down, our technicians will come to you. Our service vehicles arrive fully stocked and equipped to solve your issue.
100% Testing
All repairs are fully tested to original specifications before we send them back to you. If we repair it, you can be sure it will work when you get it back. All Hydrotech certified repairs are backed by our 1 year warranty.
Legacy Equipment
Even if your equipment is no longer produced or supported by its manufacturer, we can help. Hydrotech is equipped to overhaul and test almost any component.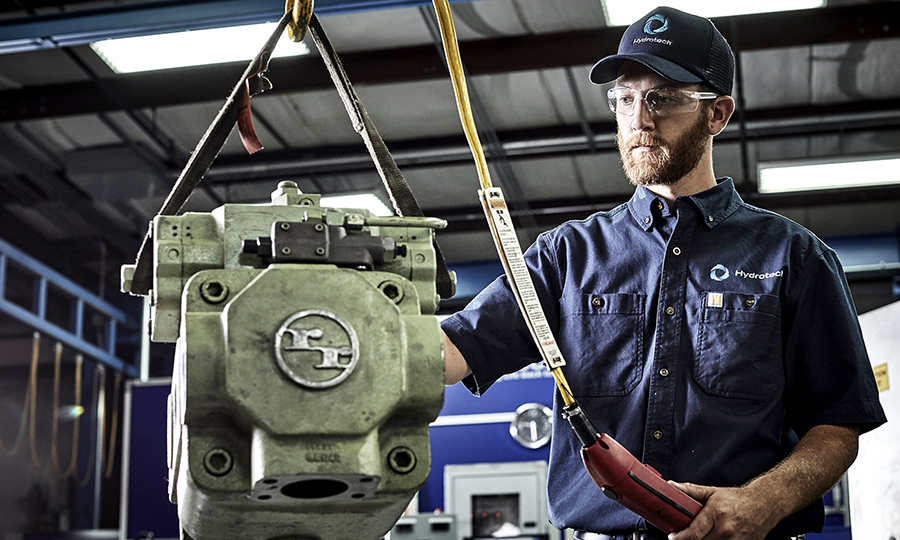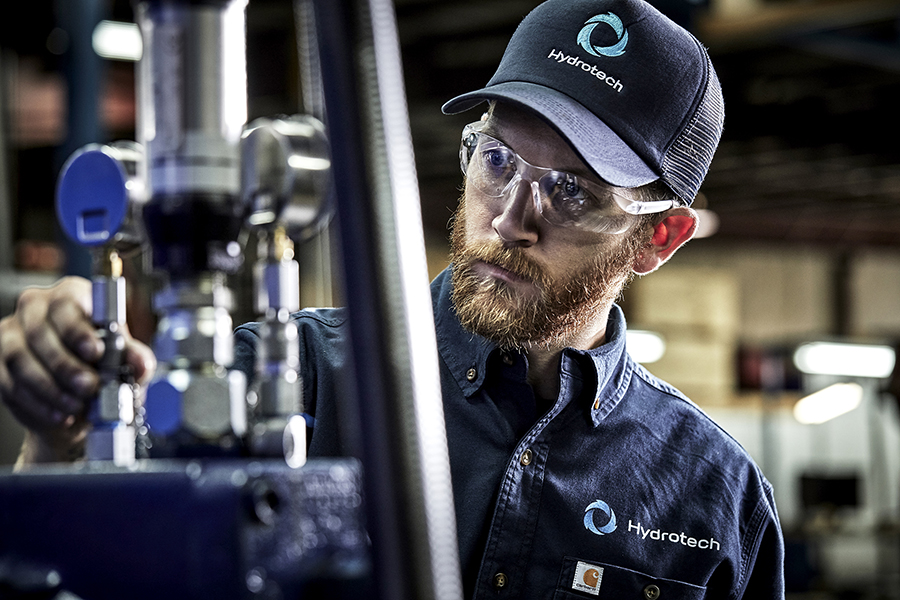 BLOG: TITLE
Some quick example text to build on the card title and make up the bulk of the card's content.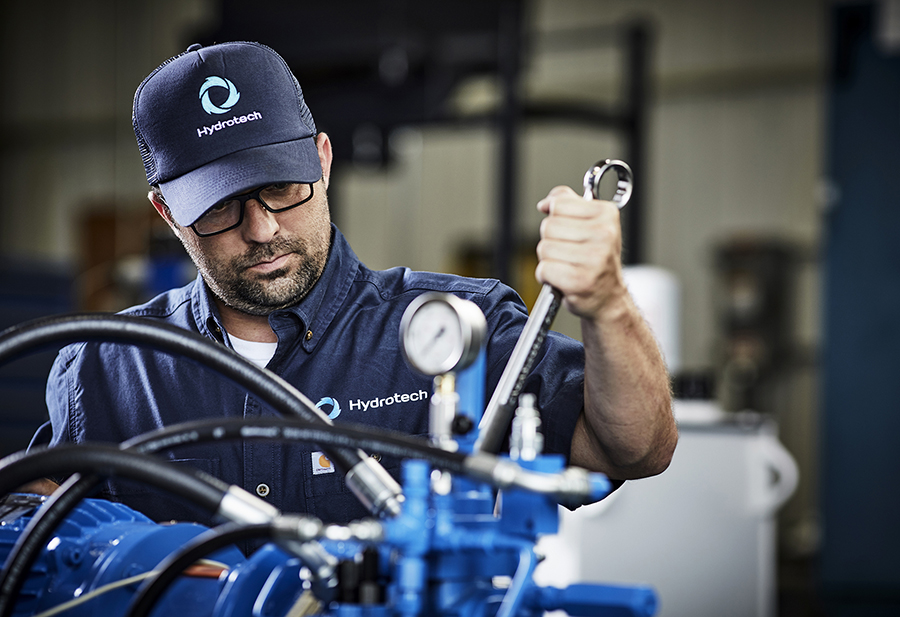 CASE STUDY: SERVICE & REPAIR
Some quick example text to build on the card title and make up the bulk of the card's content.