IoT Edge Intelligence For Industrial Automation - TTTech's Nerve Platform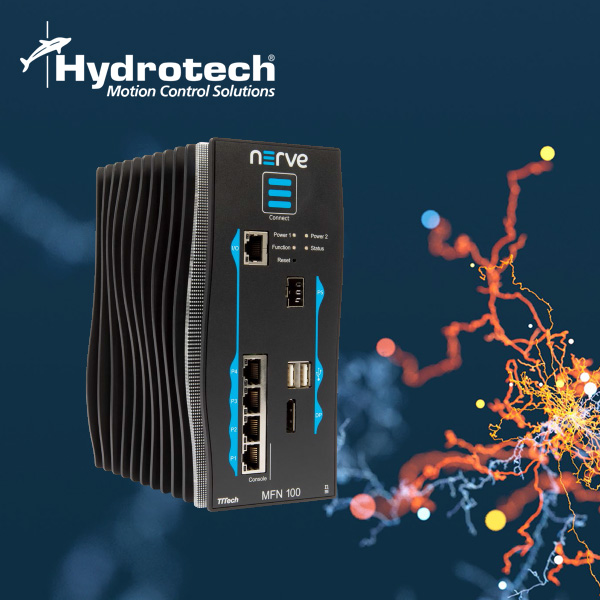 Today, the industrial automation market faces the challenge of an inflexible infrastructure that is not prepared for the rapidly changing demands of business. Nerve addresses this issue by acting as the missing link between your business and your machines.
Nerve operates across multiple layers of the classical automation pyramid and is capable of converging functions to the extent that old boundaries are merged or no longer apply. Through the implementation of a fog computing architecture, Nerve provides an open platform for data to be accessed, stored and processed anywhere from the edge to the cloud.
WATCH: The Industrial IoT Platform Nerve from TTTech
The platform comprises three tightly integrated elements that build on solutions developed by TTTech alongside technology partner and fog computing pioneer Nebbiolo Technologies. The three elements are:
1. fogNode - Edge computer designed for hard industrial environments devices
Enables: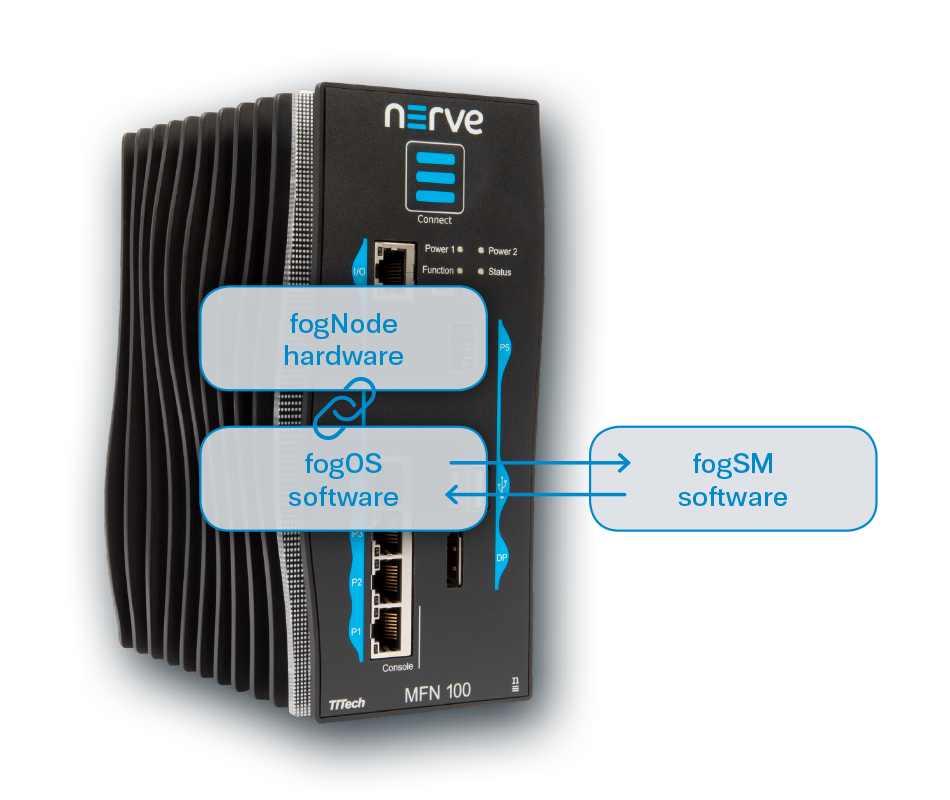 Atom processor
SSD storage
RJ45/SFP/USB/display port
2. fogOS™ - Software platform hosting virtual machines and applications
Connects:
Field devices
fogSM system manager
IoT cloud solutions of your choice
3. fogSM™ - Centralized System manager hosted locally or in the cloud

Enables:
Remote software updates
Application deployment
Data display
Benefits of Integrating IIoT Methodology & TTTech Nerve Platform
Resource virtualization – Reduce Hardware Spending By 50% Or More
Nerve optimizes virtualization technology for the industrial world. Sharing computation resources between different operating systems and applications enables you to converge various functionality (e.g. industrial PC, gateway, PLC and firewall) in one device. By enabling resources to be virtualized, Nerve makes hardware work harder for you.

Data connectivity - Securely access data where you need it most

Nerve provides three ways to use data: on the device, on your local server or in a cloud. This gives machines builders and plant operators the flexibility to choose where and when data is stored, visualized and processed. These new levels of data connectivity provide the information you need, wherever it's needed.

Open interoperability - Avoid being locked-in to a single solution or vendor
Nerve is designed with openness, interoperability and flexibility in mind. The platform helps you become vendor independent, giving you the freedom to choose solutions, from any provider, which best suit your business needs.
Centralized management - Provide flexible support and cut maintenance costs
Through the fogSM system manager, Nerve puts installed devices at your fingertips, enabling you to apply software updates to machines without needing to be on site. Central management of device support and maintenance efforts.
Nerve reduces costs and delivers new value for industrial automation companies such as machine builders, system integrators and plant owners. Nerve drives value for customers in four key feature areas: