Hydrotech Hosts Local Middle School for NFPA Fluid Power Action Challenge

The NFPA Fluid Power Action Challenge is a competition that challenges middle school students to solve an engineering problem using fluid power. Students work in teams to design and build a fluid power machine, and then compete with other teams in a timed competition. The Challenge gives kids experience in hands-on learning, teamwork, problem-solving and project management as well as introduces them to careers in the fluid power industry.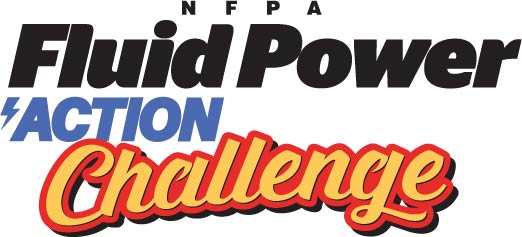 The Challenge is made up primarily of two days – the Workshop Day and the Challenge Day. March 7 will be the Workshop day and the Challenge Day will be held at Plains Middle School on April 30. The Workshop Day is when the students will become acclimated with the kits they will have to build and learn about what the overall challenge is. After a brief presentation and introduction, they will then be broken into teams where they begin to assemble the kits. The Workshop Day on March 7 will be held in the area by the demo room / automation cell and shipping & receiving. If you are available that day, feel free to stop by and check it out! This event opportunity came together somewhat quickly and it's Hydrotech's first time coordinating the Action Challenge but we are excited to introduce Fluid Power to the Plains Junior High Firebirds.