Hydrotech Wins 2018 Goering Center Award For Family Business with 76+ Employees
The Goering Center named the top family and private businesses in the region at its nineteenth annual awards at JACK Casino in downtown Cincinnati. Hydrotech is proud to say that we won the Goering Center Award for Family Business with 76+ employees! Nearly 700 people from the Center's network of business owners, volunteers, community leaders, and corporate partners attended the celebration and we send our deepest thanks to all involved.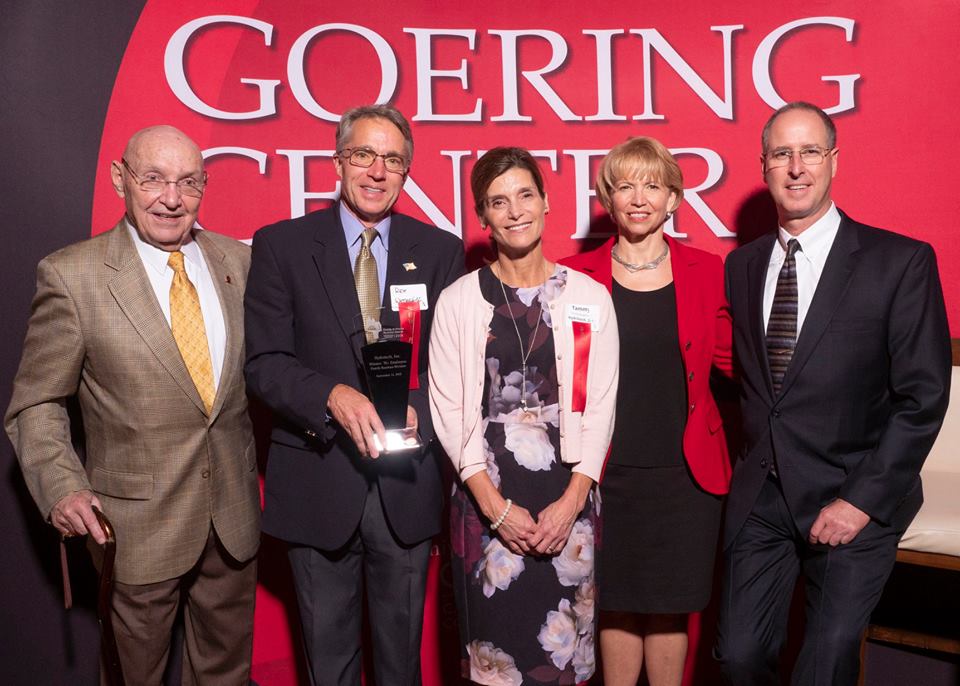 It was a night full of fun, excitement, gratitude...and a surprise visit from a few guests. Watch the below video to see the grand entrance of our unanticipated attendees!
WATCH: Surprise guests make a grand entrance at the 2018 Goering Center Awards
About the Goering Center
The Goering Center launched in 1989 with a generous endowment from John Goering. Mr. Goering continues to support the Center's mission as an active board member and benefactor.
The Center is affiliated with the University of Cincinnati's Carl H. Lindner College of Business.
In the 1980s, John Goering formalized the Center's founding board. The foundation these pioneers put in place served to grow the Goering for Family and Private Business into one of the nation's largest organizations of its kind.
"Without their contributions, we would not have the Center we have today," Goering said. "They set us on a course of being an educational program with training. We are a safe haven where people can talk about their families and their businesses and it stays within the Center."