Hydrotech understands the importance of keeping the Fire & Safety industry on the cutting-edge of technology. Our Application Engineers can offer support for specific products, repair, custom systems & upgrades, and much more for Firetrucks, Ambulances, and any apparatus. We want to support you so you can support the people in need.
Large Hydraulic Cylinder & Component Repair
Take advantage of our 16,000 sq.ft. Service & Repair center that has the capability to remanufacture and repair large hydraulic cylinders and components.


Micro finishing machine which removes fine scratches from piston rods due to normal wear and tear
Strip and re-chrome process which is often a more affordable option than replacing or manufacturing a new piston rod
Honing machine that removes scratches from base tube caused by normal wear, tear and contamination
In-house machine shop capable of producing many cylinder components including but not limited to base tubes, piston rods, pistons and end caps.
We have the ability to test cylinders up to 5800psi based on the pressure rating.
Custom Compact Hydraulic PowerPacks
We take great pride in being able to provide you with superior compact hydraulic solutions built specifically for your application. Our products can be designed to endure the harshest environments while maintaining at peak performance.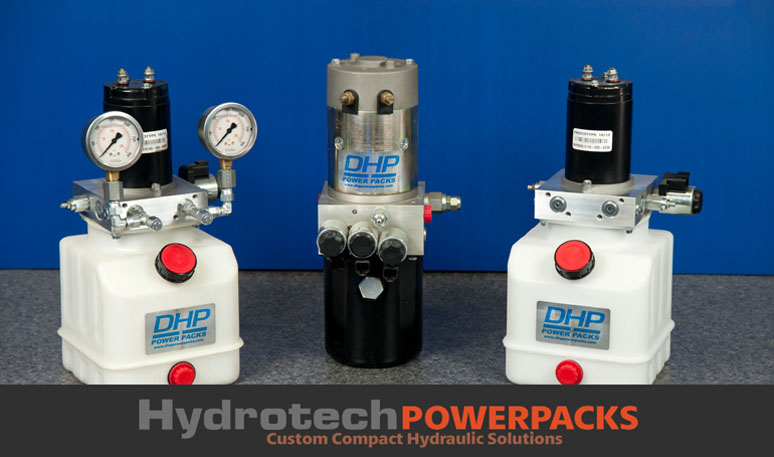 Mobile Hydraulics:
Hydrotech offers a wide-range of products for the Fire & Safety industry. Take a look below for an overview on our Fire & Safety product offering: