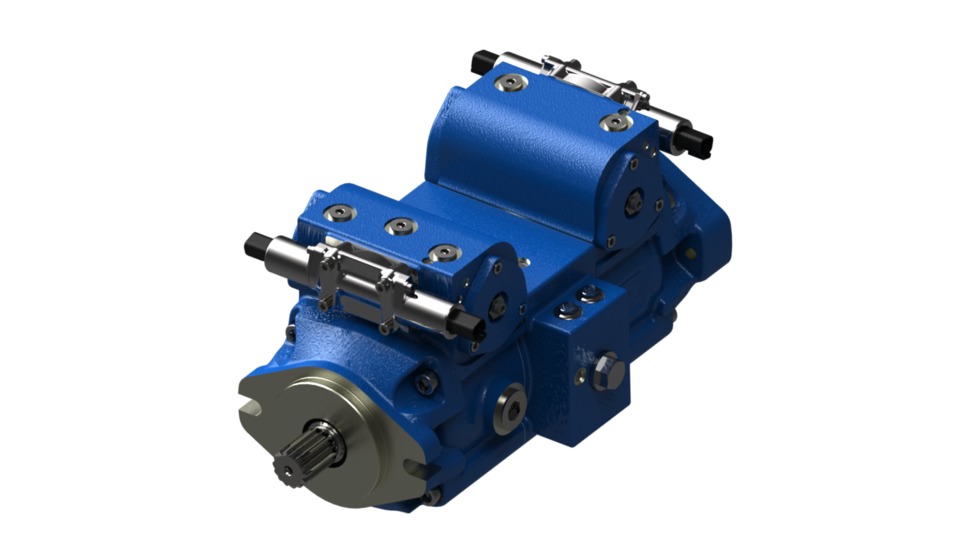 Per Bosch Rexroth's official press release, "Bosch Rexroth has launched the A21 VG 35/45, a compact double pump for closed-circuit applications featuring an efficient back-to-back design that allows for installation in applications with very limited mounting space. The pump has a wide range of control options available to achieve the best fit, form and function to machine requirements. The result is two highly competitive closed-loop pump outputs in one housing for medium duty applications.
The A21 VG 35/45 is essentially plug and play with pre-adjusted controls and convenient hydraulic and electric connections. In comparison to a tandem pump configuration, the new product requires significantly less installation space. And, since it uses the same housing offering for the 45cc and 35cc rotary groups, there are a variety of through-drive options. Possible applications for the A21 VG 35/45 include skid steer loaders, compact track loaders, paving machines, compactors, rollers and sprayers."
Bosch Rexroth shows why they continue to the the leader when it comes to industrial hydraulics. Hydrotech is the authorized distributor for Bosch Rexorth in Ohio & Kentucky. With a team of application and industry specific engineers, we can assist with any product or technical questions.