Aventics offers IIoT solution for immediate integration
How can I introduce IIoT in my company without making it unnecessarily complicated? That's a question asked by many users. With the Smart Pneumatics Analyzer (SPA), pneumatics specialist Aventics offers a mobile, easy-to-integrate solution.
At this year's Hannover Messe, the bright red suitcase was the exhibit that attracted the most attention at the Aventics stand. "Everyone is talking about the Industrial Internet of Things, or IIoT – lots of companies are looking to take advantage of it," reports Andreas Kliewe, Manager Application & Specification at Aventics. But when it comes to realizing this potential, many companies are just getting started. This is exactly where we come in. Users can simply connect the SPA to the compressed air supply on an existing machine, providing them with instant analysis options for key machine characteristics, such as compressed air consumption and possible leakages.
Analysis of pneumatic systems at a glance
By digitalizing the pneumatic environment, the SPA provides users with the option to directly experience the benefits and potential of IIoT applications on their own machine – in just a few simple steps. The portable case contains a Smart Pneumatics Monitor (SPM), an AS series maintenance unit and a tablet for visualizing the live data.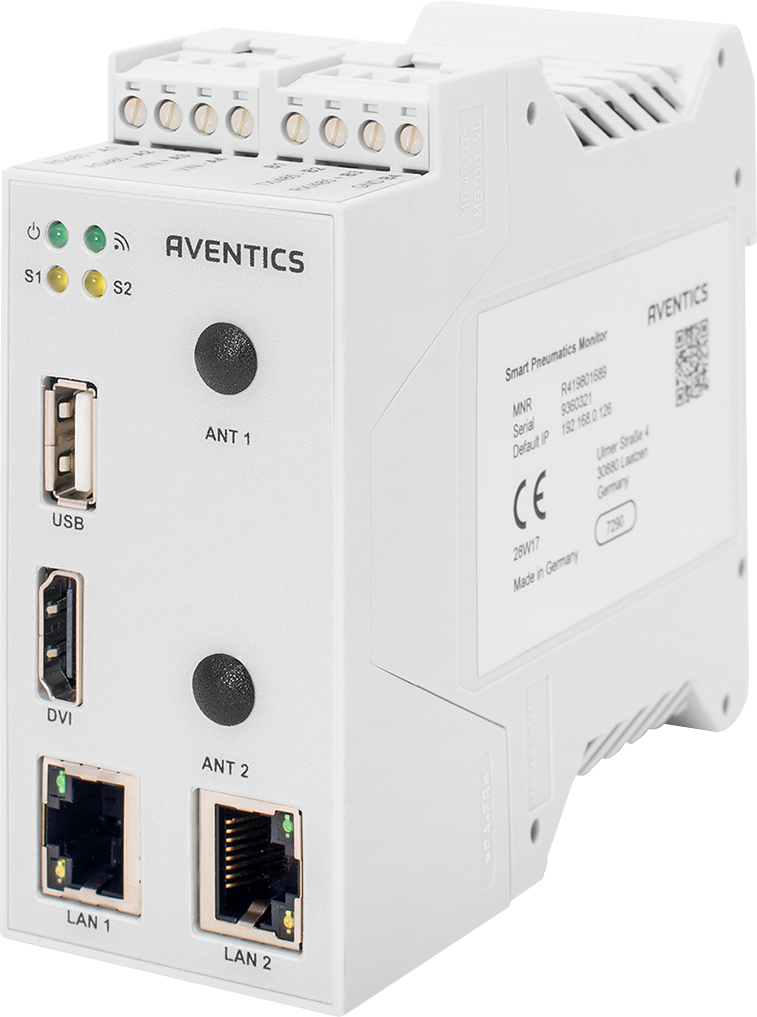 The SPM initially detects the system operating state, analyzes data, and provides this processed information to users for status-oriented maintenance, for example. All data from the valves, as well as from components connected to the I/O modules on the valve system, is read into a microprocessor and processed by means of mathematical algorithms. Pneumatics specialist developed these algorithms based on decades of expertise in product engineering and application.
It's important to us to support our customers in their digitization process as equals. Based on the analysis results, we therefore also further develop the SPA together with our customers especially for their application. This way, users can experience and apply the added value of IIoT for themselves.