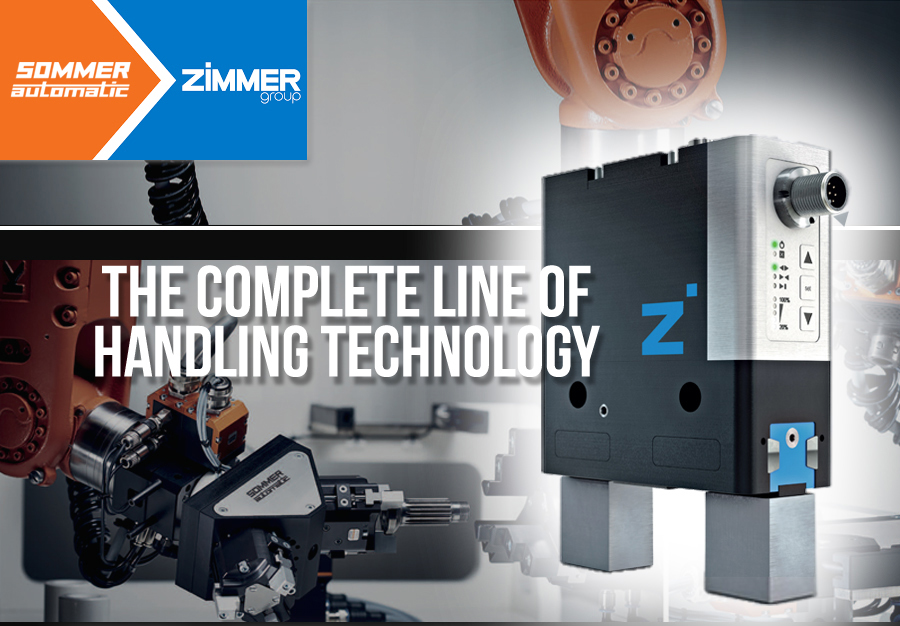 Sommer Automatic & Zimmer Group are NOW "Zimmer Group US, Inc."
The Zimmer Group, a manufacturer of pneumatic and electrical handling components and systems based out of Germany is expanding its reach into the U.S.A. In doing so, they have recently merged with Sommer Automatic, a company that mirrors them who had a fair market share in the U.S.A. in which they will be now operating under Zimmer Group US, Inc. Headquarters for their new venture will be based out of Hickory, North Carolina and has been in effect since January 2016.
With the merging of The Zimmer Group and Sommer Automatic they are now the first supplier of standardized grippers and automation solutions in the market and have now given The Zimmer Group an excellent reputation in the industry. With that, the new North American venture will offer products and services for six technology ranges:
Handling Technology
Damping Technology
Linear/Braking technology
Process Technology
Tooling Technology
Machine Tooling Technology
In addition to tried-and-tested standard components, Zimmer Group US, Inc. will also offer their customers semi-standard and OEM solutions, as well as customer-specific and customized systems. With the new formation of their subsidiaries, Zimmer Group is sending a clear signal that they will intensify their operative and strategical market development in North America.
Hydrotech, Inc. is the exclusive Sommer and Zimmer Group distributor and solutions provider for Ohio and Kentucky.