For #MachineMonday, take a look at NREL's newest Dynamometer capable of testing wind turbines up to 5 megawatts in-capacity. The device exposes the wind turbine's drivetrain and generator—housed in the white nacelle on the left—to the loads and torques that they may experience in the field.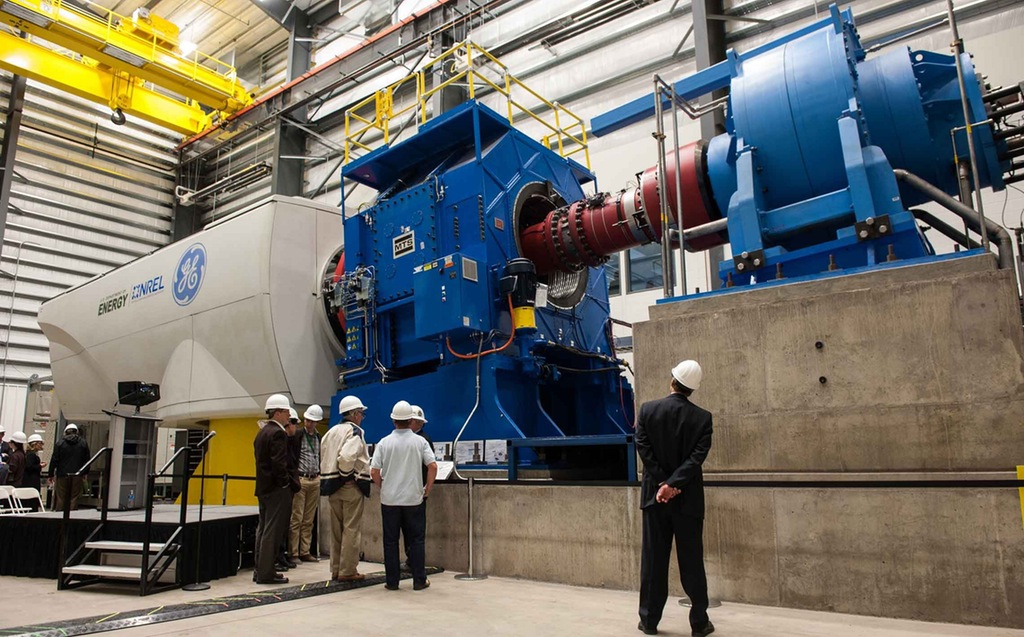 The National Renewable Energy Laboratory's mission is to advance the science and engineering of energy efficiency, sustainable transportation, and renewable power technologies and provides the knowledge to integrate and optimize energy systems. From their website, NREL is described as, "designated a national laboratory by President George Bush on September 16, 1991. But the birth of the organization began more than two decades before. Learn about the global politics, energy landscape, and environmental drivers that led to the creation of NREL's predecessor, the Solar Energy Research Institute (SERI)."

Located at the foothills just south of Boulder, CO The National Wind Technology Center (NWTC) at NREL is undergoing some very exciting projects. From NREL's website, the NWTC is, "the nation's premier wind energy technology research facility. The NWTC advances the development of innovative land-based and offshore wind energy technologies through its research and testing facilities. Researchers draw on years of experience and their wealth of expertise in fluid dynamics and structural testing to also advance marine and hydrokinetic water power technologies. At the NWTC researchers work side-by-side with industry partners to develop new technologies that can compete in the global market and to increase system reliability and reduce costs. Learn more about the facilities and capabilities at the NWTC by viewing our fact sheets."