Hydrotech, Inc. is now an Authorized Distributor & Integrator for LEANTECHNIK products - The leader in Linear Gear Rack Drives
For 20 years, LEANTECHNIK, headquartered in the German town of Oberhausen, has been manufacturing high-performance gear rack lift drives for use in automation applications. Alongside the production of the two product series lifgo® and lean SL®, the company also manufactures partial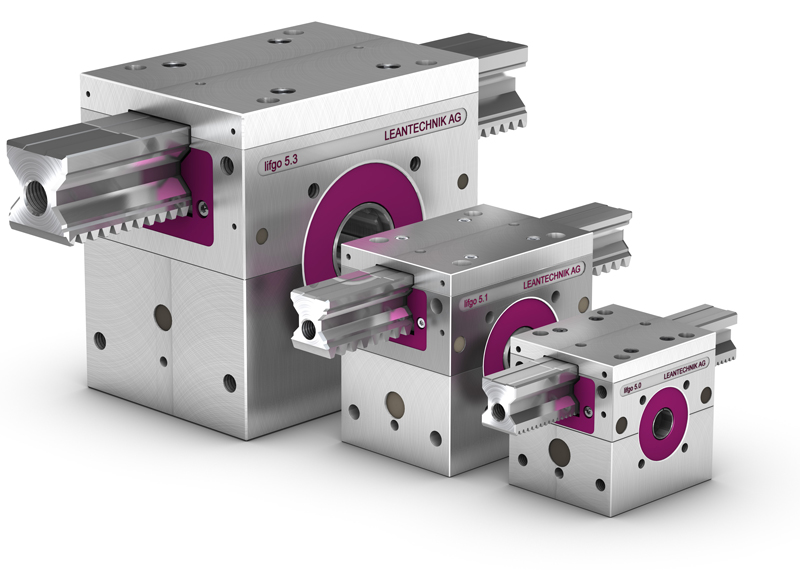 and fully functional systems under the name leantranspo®. They have recently launched their product line in North America, aiming to integrate this new technology into various applications. 2015 marked the foundation of their subsidiary LEANTECHNIK LP, which serves customers in North and Central America and is headquartered out of Atlanta, GA.
Its products are used in every imaginable industry sector where precise, synchronous positioning tasks have to be performed: Whether in the field of automotive and transport engineering, plant construction, mechanical engineering or the food and chemicals industries.
In the automotive industry, in particular, LEANTECHNIK has gathered extensive industry-specific expertise through its many years of cooperation with well-known manufacturers and suppliers. Thanks to the many possible combinations permitted by the lifgo® and lean SL® systems, they can find a tailor-made solution for your individual application requirements.
It's a truly unique product. See LEANTECHNIK in action:
Product Features:

Lifgo
The lifgo® 5 series, available in 3 sizes, which are outfitted with roller bearing drive on a quadrilateral rack. During assembly, these Gear Rack Drives perform with extreme precision, are durable and fulfill the highest demands of speed and synchronization. If you are looking for a Gear Rack Drive that has high transverse forces and exact positioning, then lifgo® 5 is the right choice.
LeanSL
The lean SL Gear Rack Drives are especially suitable for effortless synchronized lifting movements, in which transverse forces are not needed and exact positioning is already existing. For these types of applications, the use of lean SL® Gear Rack Drives is recommended and prevents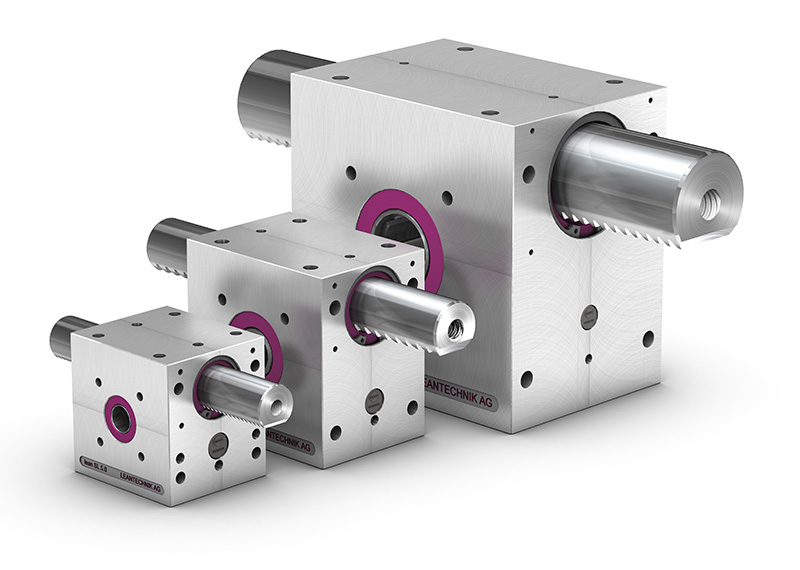 over defining the capabilities of the drive. Lean SL® Gear Rack Drives are available in four sizes, in to two different versions lean SL® and lean SL® double. This allows designers greater flexibility and to use less accessories during the development of their systems.
Leantranspo System
The development and construction of an individual leantranspo® system integrates Gear Rack Drives – lifgo® and lean SL®, with parts, motors and steel frame structure. Individual leantranspo® systems can be created for the most discriminate lifting applications.
leantranspo® is significant in the development and manufacture of parts and production systems
such as: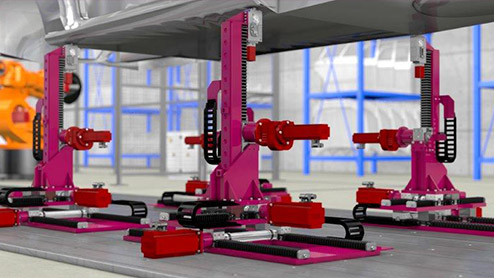 • Lifting Tables and Lifting Columns
• Press Transfer Lines
• Pick and Place Systems
• Two and Three Axis Portals and Positioning Systems
• Lift & Lower Conveyor Systems
Hydrotech is an Authorized distributor and integrator for LEANTECHNIK products. Contact our application engineers or products specialists today to learn more about LEANTECHNIK products at 513-881-7000!