Hydrotech, Inc. Breaks Ground on 23,000 sq. ft. Expansion
West Chester Township, Ohio—Hydrotech, Inc., a fluid power and motion automation solutions provider, is about to undergo a 23,000 square foot expansion to its Cincinnati headquarters located in West Chester Township. The expansion is necessary as the company has grown 14 percent per year since 2010, including hiring 35 people in the past five years with 10 more to be added before the end of the year. That's a significant hiring trend for a company that five years ago only had a staff of 60 people.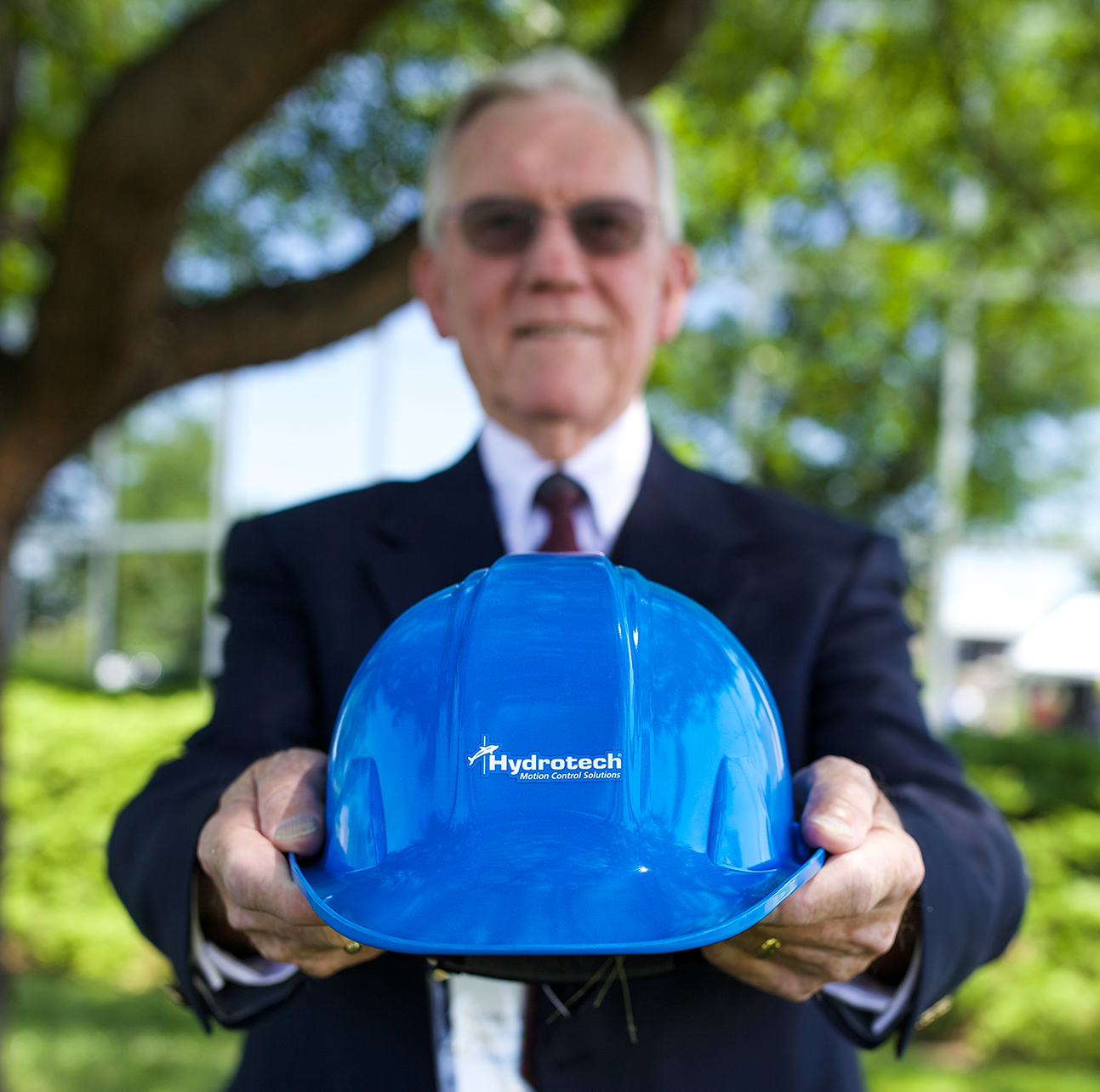 The expansion was celebrated Friday at a public groundbreaking which included customers, employees, government officials, and local members of the business community.
"West Chester is quietly becoming the economic epicenter of the [Cincinnati-Dayton] corridor,"
said George Lang, West Chester Township trustee and speaker at the event. "It's entrepreneurs like Pete Jones at Hydrotech that have made that possible. I applaud him for keeping manufacturing in America and keeping it strong."


Innovation key to growth
Hydrotech credits its success to continuous investment in innovation, both within its company and its customers. "We have engineering projects for customers that are worked on for years before the product goes to market and starts generating revenue," said Pete Jones, Hydrotech founder and CEO. "Many of the projects we've worked on in the last four years are finally coming to fruition."
Hydrotech currently holds 26 patents for various fluid power and motion automation products within the industrial manufacturing industry including a new monitoring device that plans to introduce an IoT (internet of things) approach to preventive maintenance.
Cincinnati State donation announced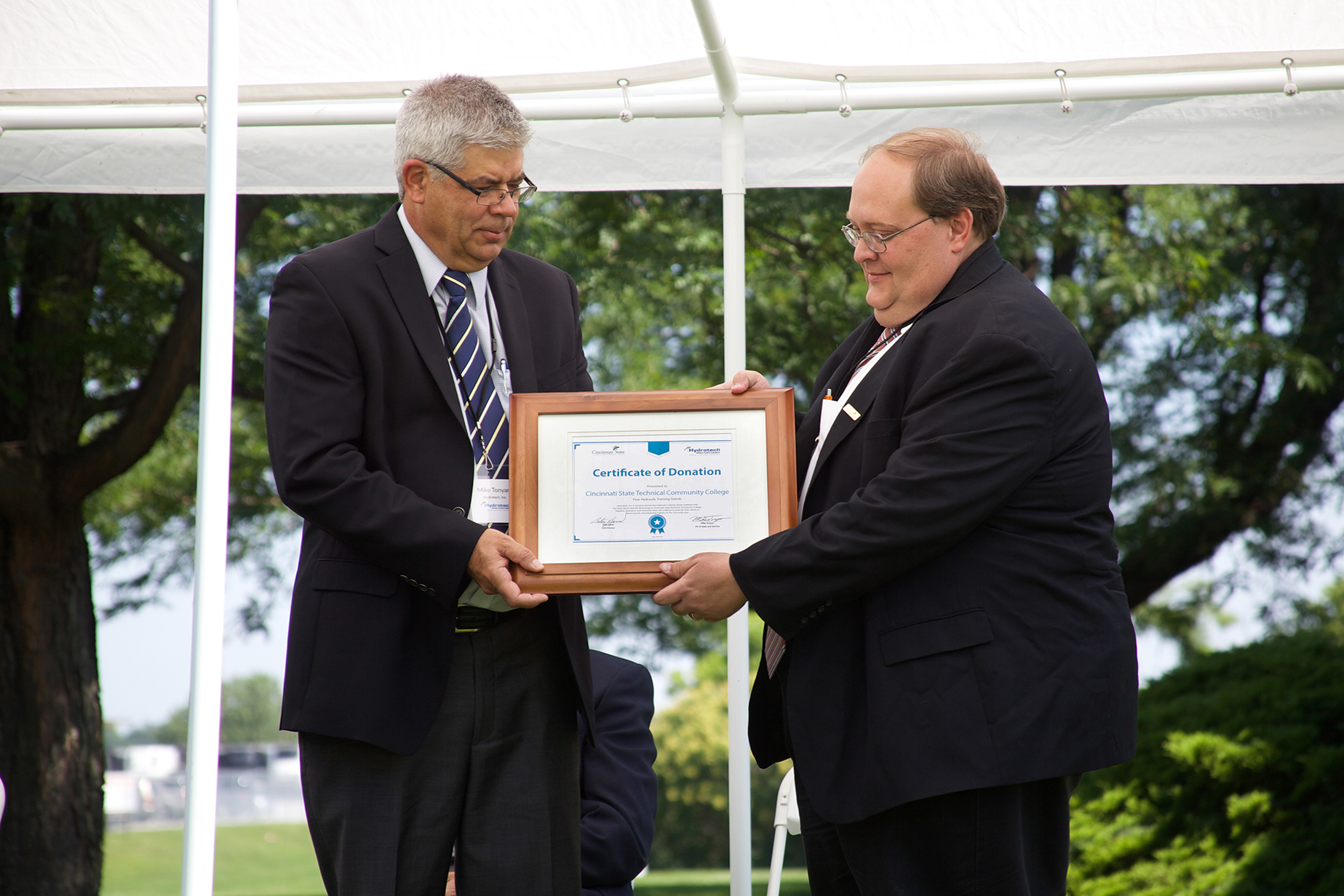 As part of the groundbreaking ceremonies, Hydrotech announced a donation of four brand-new hydraulic training stands to Cincinnati State Technical and Community College.
The training assemblies, valued at $30,000 per unit, will be used by students in Cincinnati State's Electro-Mechanical Engineering Technologies program.
This marks the second major donation of lab equipment by Hydrotech to Cincinnati State in the past year. In 2014 the company donated pneumatic training stands to the same program at the College.
Construction on Hydrotech's headquarters is expected to be completed in December 2015.
About Hydrotech, Inc.
Established in 1967, Hydrotech, Inc. is the leading industrial technology provider in the Midwest. Hydrotech specializes in providing innovative ideas, systems and turn-key solutions in the hydraulic, pneumatic, lubrication, machining, and automation industries. Hydrotech employees pride themselves on taking customer challenges and turning them into fully functional, efficient and productive solutions.