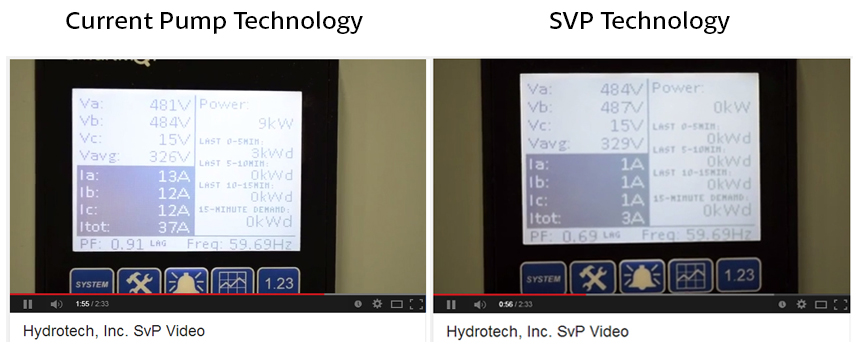 30-80% Energy Savings with Bosch-Rexroth's SvP Technology
As the cost of energy and demand to reduce energy consumption are on the rise, manufacturers are looking for innovative ways to save money with energy efficient Hydraulics. Electro-Hydraulic Drive technologies are an avenue that is looking more and more appealing to the industrial world.
What is Electro-Hydraulic Drive technology? We asked Tim Porta Head of Engineering for Hydrotech, Inc., one of the Midwest's leading industrial solutions provider for the fluid power & motion automation industry and he said, "It is the use of a Variable Speed Servo motor to control the output of the hydraulic pump in order to provide only the flow necessary to perform a specific machine operation. By doing this, it limits the amount of power to only what is necessary." When we asked Tim Porta of Hydrotech, Inc. what the raw numbers on savings could potentially be he stated, "Based on what specifically the machine cycle is, this technology can save anywhere from 30-85% of the power previously required to operate the same machine cycle."
We were wondering if there were any additional savings other than cost and Hydrotech, Inc.'s Engineering room lit up with excitement in saying, "There are many additional benefits such as noise reduction, heat reduction or complete elimination, which will help reduce the overall cost of this new technology as well. This is cutting edge technology that Hydrotech, Inc. has partnered with Bosch Rexroth to advance. Hydrotech, Inc. is the ONLY distributor in the United States to be demonstrating and applying very specific energy saving Electro-Hydraulic Drive technologies. With the hydraulic technical expertise and the Drive & Control technical expertise within the Automation group at Hydrotech, both parties are very confident and fortunate to be able to offer this technology right away. We currently have a demonstration unit at our Cincinnati, Ohio location for anybody interested in learning more about this technology and to see it in action."
Below is a side-by-side screen shot from a video taken at Hydrotech's Cincinnati location comparing the energy consumption of a current hydraulic drive technology and new electro-hydraulic drive technology.