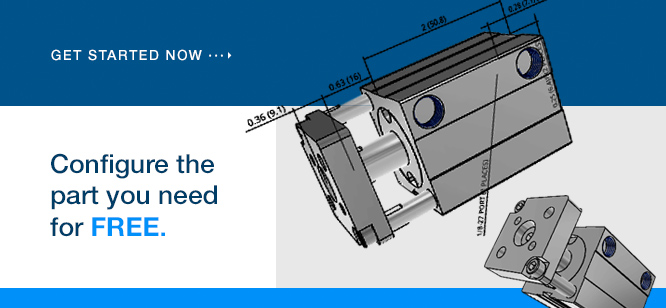 Bringing Autonomy to Engineering
As the world becomes more and more automated, very complex processes, procedures, and configurations are becoming less burdening, yielding quicker results and making operations more efficient. This is especially true for the industrial world which is rapidly changing. What once took a highly technical engineer to develop products and systems can now be done by far more people while still keeping the quality and technicality.
Nason, an expert engineering/design company in space-efficient electrical, hydraulic and pneumatic components who manufactures highly efficient Pneumatic and Hydraulics Cylinders, Switches, and Transducers has now brought autonomy to the engineering world as well.
In 2015 they introduced and implemented a robust CAD configuration tool. The configurator brings all the engineering that is required to develop any one of their products right to your fingertips, giving you the ability spec, design, configure, and produce any one of their products in record time. Before, customers would call or email a sales engineer for a request on specific products for design, wait for them to engineer, and then go to the integration phase, many times having to repeat this process. As you can imagine this process could take a lot of time.
Their configurator now makes it possible for a customer to visualize the wide variety of configurations available for every product all while making it easy to specify and integrate those products into their designs. The whole goal of this configurator is to make Nason the easiest option for customers while differentiating themselves from their competitors.
Take a look for yourself, and design your next product.
Hydrotech, Inc. is the exclusive distributor of Nason products for Ohio and Kentucky!