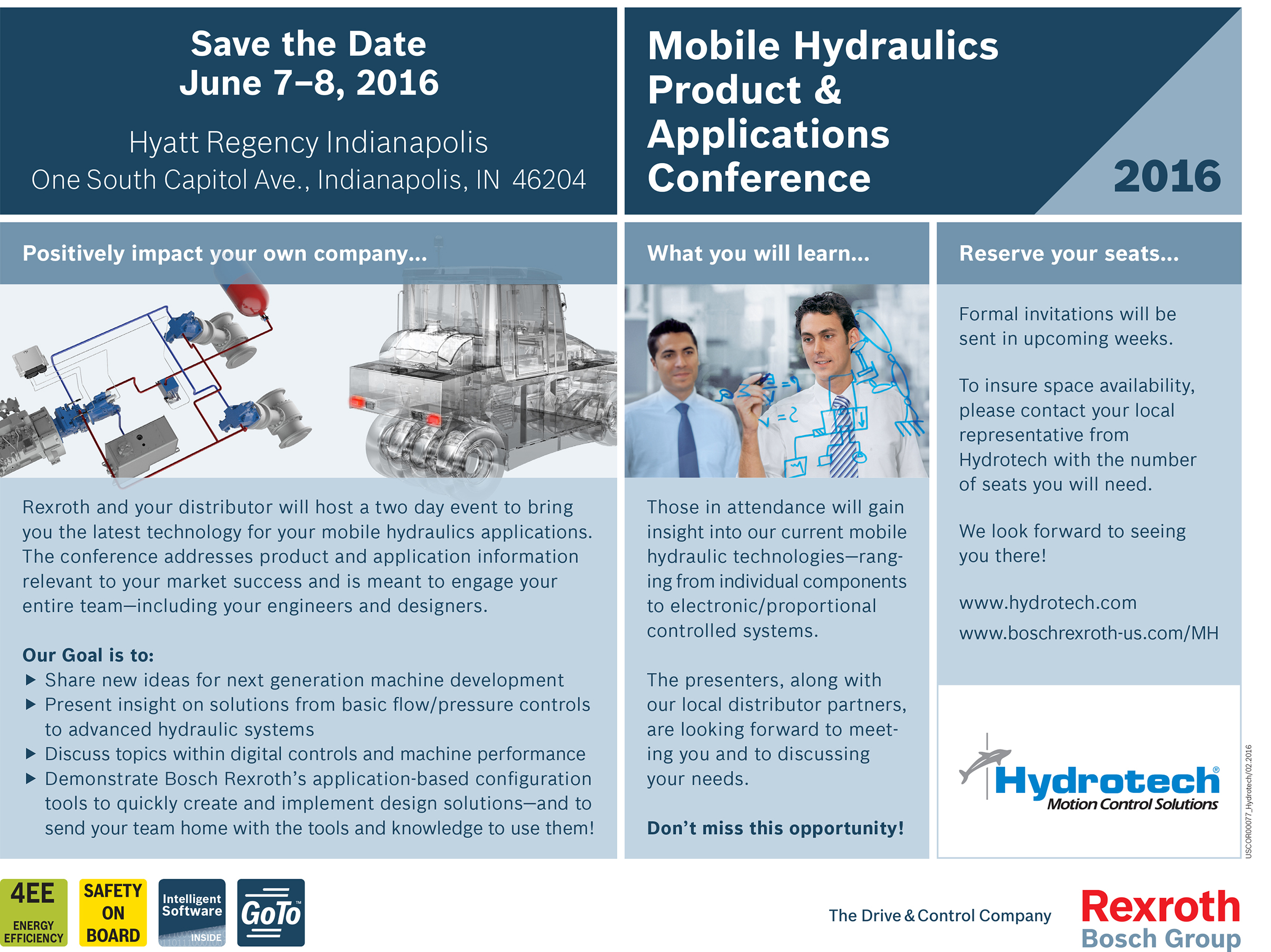 Bosch Rexroth and their distributor partners will be hosting a 2-day event in Indianapolis, IN at the Hyatt Regency Hotel. The event will be showcasing Bosch Rexroth's latest technology for your mobile hydraulic applications, addressing product and application information.
The goal of the event is to share new ideas for the future generations of machine development, provide insight to solutions as simple as basic flow/pressure controls to advanced systems, and much more! Those who attend will gain insight into current mobile hydraulic technologies from Bosch Rexroth along with their distributor partners, ranging from individual components to electronic/proportional controlled systems.
Don't miss out on this opportunity!
Please view the Invitation for more information. Contact Hydrotech if you would like to attend.
Hydrotech, Inc. is the official distributor partner of Bosch Rexroth for Ohio and Kentucky.